We are here to give honor to God and bring glory to the name of Jesus Christ. To love and serve people is our calling. Connecting them to God and empowering them to live the life that God is calling them to is our mission.
OUR STYLE
C3 church is modern in expression yet holds to the traditional message of the Bible. We welcome people to come as they are and strive to foster a caring environment where all are free to grow in their relationship with God. Our services include contemporary music where guests can worship as they are comfortable, and messages that relate to everyday life and challenges. Join us this Sunday!
THE C3 MOVEMENT
C3 Church Manhattan is part of C3 Church Global, a growing movement of modern pentecostal churches. We are committed to church planting and seeing our cities impacted with the gospel.
Ps. Stephen and Melissa Hickson
Pastors Stephen and Melissa Hickson are the Senior Ministers of C3 Church Manhattan. They graduated from C3 School of Ministry in Sydney Australia with honors, soon becoming Pastors at C3 Church Oxford Falls.
In 1999 Pastors Stephen and Melissa planted the first C3 Church located in the heart of a global metropolis. While others focused on the suburbs, Stephen and Melissa answered the call for a spirit lead, worship energized, powerful, relevant church, with Christ at its foundation and people at its core, right in the heart of NYC.
Over the last 17 years C3 Manhattan has equipped hundreds of leaders as they help to build and plant churches around the globe.
They have three children, Maddison, Taylor, and Jordan. Maddison and his wife Sarah live in Seattle and Taylor and Jordan still call New York City their home.
We have a vision to see
NYC a city for Jesus,
& seeing the people of this city
living their best life yet!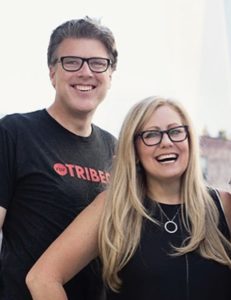 There is one true God: Father, Son, and Holy Spirit. He created all that has ever been and all that ever will be. Jesus was not only a historical figure, but the Son of God. He lived a life on earth, both human and divine. He was conceived by the Holy Spirit, and was put to death having committed no sin but in order to carry our sins on our behalf. Having conquered sin and death Jesus rose again from the dead. As a result we get a simple yet life altering choice to live with God and accept Christ as our Lord and Savior or we live alone. The forgiveness for the wrongs we have committed against man and God comes through Christ.
Before Jesus returned to heaven he promised the coming of the Holy Spirit. The Holy Spirit comes and empowers our life, giving birth to new character and new gifts. We live in a world that is not only natural, but spiritual. There are spiritual forces at work both for good and for evil. The Bible is given to us by God as His Holy Word. It shows us how to live. Water baptism and the Communion are powerful spiritual experiences that God uses to connect with us and express the fullness of His love toward us. We are called to bring Christ and to extend his love to all people.