Whether a regular attendee or new to Church we offer a variety of activities and groups to help you connect with God, meet new people, and understand the purpose that He has for your life.
NEW MEMBERS DINNER PARTIES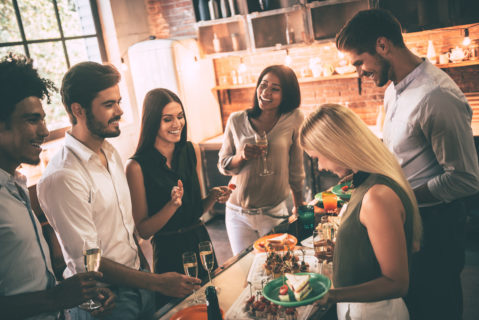 We love meeting new members and getting you connected and involved in our church community. We would love for you to join us for a New Members Dinner Party. During the evening you will get to meet Pastors Stephen and Melissa and some members of our senior team and get connected with other members. Our new member events are the best opportunity for regular attendees and new members to get a direct impartation of the values of our church as Pastors Stephen and Melissa Hickson share their vision and how you can be a part of it.
Email us now to find out about our next dinner party.
Connect Groups are the living room of the church. A small table in a big city.
We have groups meeting all over the city, each geared toward facilitating the growth of relationships with each other and with God.
Whether you are new to church or looking to build relationships, Connect Groups are a valuable part of the life of the Church and an important way we can do life together.
There is no greater privilege than being part of a team building the House of God.
God uses us to make an incredible impact on earth. We have an opportunity that's perfect for you!
There are so many ways you can serve in our house. We serve each other and the church through teams that build, create, and shape our worship experiences into celebrations with fun and life. Each teammate contributes to their team to make each Sunday better. Our teams become small families within our C3 family that share life together.
As for me and my family,
we will serve the Lord.
Joshua 24:15
Prayer is an important part of our church life.
Prayer Meetings
Join us every Sunday as we pray at 10:30am on The JKO stage.
Men's Prayer
C3 Men, come along to a powerful morning of prayer at 55 North Moore in Tribeca, every Friday at 7am. Even if you can only stop by for 15 minutes on your way to work, it will be a great start to your day.
Prayer Requests
What can we pray for? Our prayer team would love to pray and believe with you.
Here at C3 Manhattan we believe that being water baptized is a vital part of every of Christian's journey with Christ.
If you are interested in being water baptized please fill out your details below and we'll contact you with information on our next water baptisms.